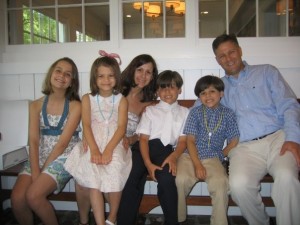 Wayne Razzi, Founder
Wayne Razzi was raised in a small town in New Jersey nearby Philadelphia, PA.  He studied finance and economics at Drexel University before starting his career as a trading assistant for an options market-making firm on the Philadelphia Stock Exchange in 1992 and he's remained options-focused ever since.  Shortly thereafter opportunity brought him to Frankfurt, Germany where he helped launch an electronic options trading desk for Crédit Commercial de France (HSBC France) on what is now known as the Eurex.
His entrepreneurial instincts and intuition led to a career of exploration into business models and other varied forms of equities and options research that led to a joint venture with IVolatility.com and Egar Technology.  He's been a practicing technical/research analyst and financial software developer over the course of his career in addition to his options trading and trading system development.  Wayne served as an options theory and technical analysis instructor for many of the trading firms that he's been associated with in addition to his recently completed work with Options University where he also spent a good deal of time writing educational articles, teaching online classes, developing course materials and software "tools" while regularly providing economic and market forecasts.  In 2008 Options University was ranked #2 in the Top 50 fastest-growing, privately held education companies and #276 fastest-growing privately held company in the U.S. by Inc. Magazine.Never at rest, he has spent time as a professional financial advisor and market commentator for the last several years.  He currently holds a series 7 & 66, and is formally completing his CMT requirements.
He and his wife currently live in constant motion with their four young children in a small coastal town dotted with Palmetto trees in South Carolina's Lowcountry.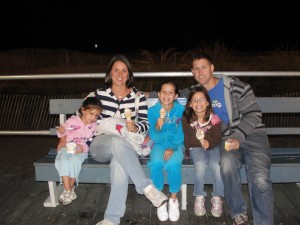 Ryan Mastro, Founder
Born and raised in Southern New Jersey.  Attended Drexel University with a dual major in Finance and Economics.  Competed for D.U. on the swimming and diving team.  Started on the Philadelphia Stock Exchange in 1996 with Susquehanna Investment Group.  Worked as market marker and specialist on the PHLX.  Started an institutional options order flow desk.  The diverse order flow of the desk required a different type of risk management so Ryan created a risk platform for viewing risk by defined group over a matrix of risk parameters.  Measuring risk helped decrease margins and protect the company's capital.
The creation of this platform led to a joint venture with IVolatility.com.  After leaving the trading desk and learning more about the institutional side of the market, Ryan focused on tools to improve his own trading.  These tools were designed to make it easier to find and trade options.  These tools and Ryan's trading experience led to working with Options University.  Ryan was responsible for membership site which has over 1,500 members.  Along with Wayne, they both taught the Practical Applications class and the Technical Analysis class.  They also taught the Strategy Spotlight Class, Gamma Trading Class and the Mastery Class.  Ryan and Wayne also created and successfully ran the Options University Strategist for the first six months.  It started at the height of the market in November of 2007.  Despite the volatile markets of the next six months, they managed to return over 51% during that six month period.  Ryan currently holds his Series 66 and Series 7 licenses and has passed Phase Two of Three for the the Certified Market Technician(CMT.)  Ryan is married with three beautiful daughters.